WHAT IS LOTTO 6 AUS 49?
'Lotto 6 aus 49', or more commonly known simply as the 'German Lotto' is, as the name infers, an international lottery game based in Europe; with its roots firmly entrenched in Germany. With the game having been first played in 1955 and later joining forces with the DLTB (Deutscher Lotto-und Totoblock) when it was established in 1974, it has an illustrious and rich history to back up its reputation of paying out €5 billion a year in prizes – meaning lucrative winnings for all who participate in the game, and enjoying some measure of success. It is also the most popular lottery game being played in Germany, thanks to the straightforward gameplay, nine prize tiers and impressive jackpot prizes; as well as the very reasonable odds of securing a jackpot win.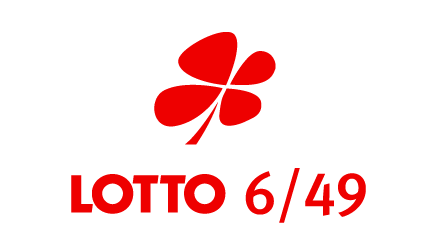 HOW TO PLAY LOTTO 6 AUS 49
As the name implies, the Lotto 6 aus 49 makes use of the popular 6/49 lotto draw format – albeit with a slight twist. In order to participate in this lotto game, players are required to select 6 (six) main numbers out of a range of numbered balls from 1 – 49. The twist, however, comes in where after the main draw a single bonus ball is then drawn (which is known as the Super Number, or 'Superzahl') from a range of numbered balls from 0 – 9. These two number sets are drawn from separate ball drums during the live drawing, and in order to claim a win in the jackpot prize tier your six main numbers and bonus Superzahl number needs to correctly correspond to the numbers which are drawn at complete random.
The Superzahl number is selected by yourself during the process of choosing your winning lotto numbers on the Play Now page. In order to place within one of the nine prize tiers, players are required to have a minimum correct selection of two main numbers as well as the bonus Superzahl in order to place in the lowest (ninth) of the prize divisions.
ADDITIONAL INFORMATION
The German Lotto draws take place twice a week; every Wednesday at 18h25 CET, as well as every Saturday at 19h25 CET.  The live draw was accompanied by a broadcast from 1982 to 2013 on ARD TV; due to a lack of vierwership, however, announcements are made on national television before the evening news.  Draw location has also since been changed from Frankfurt to Saarbrücken, Germany.
Please note: The results and winners of the German Lotto 6aus49 Saturday draws are only announced on Monday mornings.
To date, the biggest jackpot win ever experienced in the German Lotto has been a superb €45,382,458 which was won in December 2007 by three lucky ticket holders; while the biggest single-ticket jackpot win has been an equally-impressive €37,688,292 which was won in October 2006.
As with most international lottery games, Lotto 6 aus 49 sports a guaranteed minimum jackpot prize of €1,000,000 for the midweek draw, and a double value of €2,000,000 for the weekend draws.
The game incorporates nine prize tiers and makes use of a rollover cap, which allows the jackpot prize to continuously roll over for a maximum of thirteen times. Should it still not be claimed after the thirteenth rollover, it will be automatically forfeited and redistributed amongst players who place in the second prize tier. The odds of winning the jackpot prize in this game is 1 in 139,838,160; while the odds of securing a tier win is an excellent 1 in 54.